Season's Greetings! And best wishes for 2023!
Details

Created: Sunday, 18 December 2022 09:25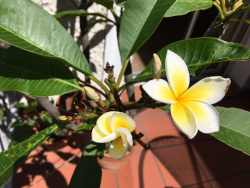 As we head into that festive time of the year we want to take this occasion to thank you for your interest in our monthly Zim Update and in our cultural exchange projects.

This time it is a special pleasure to highlight the achievement of Zongwe FM community radio to obtain a licence for broadcasting. We are happy to share with you the vibrant celebrations on site. Have a look at a short video documentary compiled by Wolfgang Fadi Dorninger based on local footage, thanks Fadi, twalumba!


On that happy note, we wish you all a Happy Holidays, wherever you may be!


Human Rights Day 2022 [10 December 2022] Dignity, Freedom and Justice #StandUpForHumanRights

Human Rights In Zimbabwe

The Constitution of Zimbabwe provides the country with a sound foundation for a human-rights based multi-party democracy.  Many statutes have been amended to bring them into line with the Constitution and with international human rights standards, though more needs to be done.

There is however a gap between what is laid down in our laws and what happens on the ground.  Developments during the year have raised concerns over the justice system in Zimbabwe.  There has been continued "catch and release" of well-connected persons accused of corruption;  opposition politicians have been arrested and kept in custody for months on end awaiting trial, in disregard of the maxim "Justice delayed is Justice denied".  Allegations of violence and torture by State agents and ruling party activists continue.  Human rights activists fear arrest without a fair trial.  Rumours of corruption in the judiciary and endemic delays in the delivery of justice have lessened faith in the judicial system.  The Private Voluntary Organisations Amendment Bill is continuing its passage through Parliament, bringing fears of further restrictions in civic space in which non-governmental bodies can access information, express themselves, associate, organise and participate in public life.  Any restriction in civic space affects the protection and promotion of human rights for all Zimbabweans.

Conclusion

Eleanor Roosevelt's words are as true today as they were when she uttered them:  human rights affect all people at all levels in all nations, and they begin "in small places close to home".  The duty to respect human rights lies not only with the government but with every single individual in Zimbabwe.  All men, women and children are equal before the law and all have a right to dignity and freedom – that should never be forgotten.  It should also never be forgotten that all men, women and children have a right to protect their own rights, while respecting the rights of others.  We must all stand up for human rights.

Human Rights Day and the ensuing year of commemoration of the Universal Declaration of Human Rights is a time for all nations, and everyone in Zimbabwe, to reflect on the meaning of the Declaration and to reaffirm our commitment to the principles enshrined in it.

read more / source: Veritas [Bill-Watch] @ Human Rights Day 2022, https://www.veritaszim.net/

****

Zimbabwe: Vice-president's secret plan to be president stays on schedule

By Simukai Tinhu, African Arguments, December 16, 2022

President Mnangagwa was not seriously challenged at the ZANU-PF congress. But neither was the powerful Vice-President Chiwenga.
Vice-President Constantino Chiwenga.

At ZANU-PF's elective congress this October, delegates unanimously endorsed Emmerson Mnangagwa to remain the ruling party's leader for the next five years. This means the 80-year-old president will stay in Zimbabwe's top job at least until national elections scheduled for mid-2023.

Analysts were quick to interpret Mnangagwa's endorsement not only as a political victory in the short-term but as successful future-proofing against the ambitions of Vice-President Constantino Chiwenga. One popular local observer suggested Chiwenga had been "outmanoeuvred" and that his hopes of claiming the presidency had been "ruthlessly snuffed out". Some of the vice-president's own supporters pilloried him for not doing enough to prevent what they saw as a public humiliation.

However, a quick look at ZANU-PF history tells us that congresses are not a serious affair in the party's politics. Even ordinary Zimbabweans have come to understand that these official gatherings are little more than a ripple on the surface of the liberation movement's often brutal succession contests. The most consequential battles tend to be played out in much darker spaces – behind the concrete walls of party headquarters, in military cantonments and spies' bunkers – where brass-knuckle tactics such as bribes, death threats, murder by poisoning and grenade attacks are deployed to override the rudiments of electoral party politics.

In these more unpredictable and perverse spaces, little has changed for Chiwenga. Anchored by the military, the former army chief still bestrides ZANU-PF and national politics. The vice-president has hectored Mnangagwa into increasing funding for the military. He has successfully pushed for army officers to fill key positions in government, state parastatals, and the ruling party. He has abrasively appointed himself defence minister and, more recently in August 2020, health minister.

Moreover, and contrary to received wisdom, Chiwenga perhaps best demonstrated his ongoing relevance at the elective congress itself. For some time, President Mnangagwa has wanted to do away with his deputy, ahead of or during the ZANU-PF meeting, and employed two main strategies in this mission. Firstly, he aggressively shook up the military leadership in 2019, retiring or reassigning Chiwenga's allies. Secondly, he forced a raft of constitutional changes through parliament in 2021 that, among other things, gives him the authority to appoint and fire his vice-presidents.

These moves were meant to weaken Chiwenga's hand in ZANU-PF politics, culminating in his ouster as vice president at, or in the run-up to, the elective congress. But the operation failed. Mnangagwa had no choice but retain Chiwenga, who will keep his high profile position and access to state patronage to parcel out to allies in the party and military.

The president wished to avoid this scenario by imposing a more malleable second-in-command. His failure to do so makes any notion of a grand strategic victory hollow.
Chiwenga's grand plan

According to some of Chiwenga's allies, the retention of the vice-presidency does not just maintain the status quo for now but takes the former army chief one step closer to his long-held ambition of ascending to the presidency. They suggest that Chiwenga's plan to take power is still based on the agreement he made with Mnangagwa around 2014, when the latter became vice-president to Robert Mugabe. The alleged deal was that Chiwenga, as head of the armed forces, would aid Mnangagwa's rise to the presidency; in return, Mnangagwa would step down after one term to pave the way for a Chiwenga presidency.

If this still is the plan, as the vice-president's allies claim, it remains on schedule. Chiwenga led the coup against Mugabe in 2017 that brought Mnangagwa to power and helped the new president win elections in 2018. According to the timeline, it would now be Mnangagwa's turn to win elections in 2023 and then move over for Chiwenga. In other words, the 2022 congress – coming less than a year before potentially tricky national elections – was never the time or mechanism through which power was to be transferred.

None of this is to say that Mnangagwa will give up the presidency easily, deal or no deal. He will be egged on by his allies, who have become wealthy through state patronage, to stay in power. Furthermore, he will be unlikely to trust Chiwenga to protect him if he does step down. Mnangagwa may be particularly worried by Chiwenga's apparent desire to appoint Saviour Kasukuwere – the leader of the Generation 40 faction, which struggled against Mnangagwa between 2014 and 2017 – as his vice-president.
Warnings of the first ladies

If the battle between Mnangagwa and Chiwenga reaches an impasse, what will happen? Zimbabwe's tumultuous political landscape is famously difficult to predict, but we may do worse than looking to the warnings of First Ladies.

In the last days of Mugabe's rule, Grace Mugabe never lost an opportunity to tell supporters and the world that Mnangagwa and Chiwenga were organising a coup. Similarly, in a leaked audio from 2018, current first lady Auxilia Mnangagwa broke down as she accused a senior military commander of planning to assassinate her husband.

In the dark politics of Zimbabwe, where paranoid first ladies run parallel security and intelligence structures – Auxilia Mnangagwa was an intelligence officer herself – those clues matter. In many ways, they illuminate the trajectory of Zimbabwe's succession politics more clearly than official pronouncements and internal party vote tallies.

source: https://africanarguments.org/2022/12/zimbabwe-vice-president-chiwenga-secret-plan-to-be-president-stays-on-schedule/

****

Magamba TV celebrating 15 years

by Comrade Fatso, via facebook, December15th, 2022

It's been 15 years already. We know sha. Time flies when you're innovating, creating and generally being a nuisance to power.

It's been an epic journey. We've built cutting edge digital media platforms that reach millions of young Zimbabweans with important alternative information. We inspired the political satire movement in Zimbabwe. We've opened up space for free expression by incubating dozens of start ups across the country. We've helped grow local urban culture by giving local & international platforms to hundreds of socially conscious artists over the years. We've pioneered new civic tech that has given solutions to grassroots communities. We've mobilised thousands of young people to get involved in civic activism to positively change their country. And now we're spreading our crazy creative & digital work across seven different African countries.
 
And it's all thanks to you, our community. You make us who we are. We have laughed and cried together. We've partied with you. We've protested with you. And we hope we've inspired you a little bit to stand up and speak truth to power.

This is a thank you and an invitation to join us as we celebrate 15 Years of Speaking Truth To Power. We'll be rolling out different events, content and fun stuff over the next year for you to get involved in.

We will keep creating, laughing and fighting until we reach our dream of a society with participatory democracy, a pro-poor economy, climate action and general good vibes!
Onwards and upwards!

#15YearsOfMagamba

Makorokoto Comrade!

****

The best African books of 2022 - with three female Zimbabwean writers!

By Samira Sawlani, African Arguments, December 14, 2022

From the thought provoking and evocative to the laughter inducing, here are our best African books of 2022

Black and Female – Tsitsi Dangarembga

She wrote one of the greatest novels of our time. Now, the Zimbabwean author, filmmaker and activist Tsitsi Dangarembga brings us a collection of essays, heart wrenching in some places and triumphant in others. She reflects upon her various roles and identities, saying that "to be a feminist while black and female in Zimbabwe is to live at the epicentre of structural racism and a brutal militarised patriarchy". Effortlessly bringing together the personal and political, Dangarembga provides an insight into her life and how the systems in which she exists have impacted her as a woman and a writer.

An Angel's Demise – Sue Nyathi

A gripping tale from a talented novelist, Nyathi's latest book illustrates what happens when personal and political histories collide. A child called Angel born on a farm in what is then Southern Rhodesia. She finds her feet as her nation fights for its identity and independence. Decades later, she finds herself in the most unexpected of places as a fallen angel. Nyathi effortlessly strikes a balance between an entertaining plotline and the telling of an important history.

Glory – NoViolet Bulawayo

The renowned novelist is back with a cleverly told story that echoes events in her homeland of Zimbabwe. An "old horse" is removed from power in the animal kingdom of Jidada. There is much celebration as fellow horse and Vice-President Tuvius Delight Shasha is set to take over. But alas, things take an all too familiar turn as Tuvius's promise to "make Jidada great again" ends up being just that: a promise. This is a hilarious and heart-breaking work of satire that neatly sums up the workings of an autocratic regime.

read more / source: https://africanarguments.org/2022/12/the-best-african-books-of-2022/

****

Our names are good enough: NoViolet Bulawayo did what no black African woman has done – twice

by Jacqueline Nyathi / The Continent | issue 110. december 17 2022

Elizabeth Zandile Tshele, better known as NoViolet Bulawayo, is no stranger to accolades. In 2013 she became the first black African woman and the first Zimbabwean to be shortlisted for the Booker Prize, for We Need New Names; in 2022 she became the first black African woman to be shortlisted a second time, for Glory.

Bulawayo did not come from privilege: born in the rural area of Tsholotsho, she went to Njube High School, and then to Mzilikazi High School, an excellent public school in Bulawayo. She moved to the United States when she was 18 for her tertiary education, receiving a master of fine arts degree in creative writing from Cornell University in 2010. She began using her pseudonym as a student: "No" meaning "with" in Ndebele; Violet for her mother, who died when she was very young; and Bulawayo, the place she considers home. She learned story and the power of language at the feet of her grandmother and her father, in the tradition of African oral storytelling.

Glory, an animal fable about the 2017 coup in Zimbabwe, has drawn comparisons with George Orwell's Animal Farm, a book Zimbabweans frequently reference in veiled (and fearful) criticism of the government. But animal mythology is an ancient theme in African storytelling, and Bulawayo is a product of that tradition.

Both slyly humorous and deadly serious, Bulawayo has made Zimbabwe's troubles accessible to non-Zimbabwean readers, and cemented her place, and that of recognisably African writing, on the world stage.

Jacqueline Nyathi is a Harare-based writer. She reviews books for The Continent

read more / source: https://www.thecontinent.org/_files/ugd/287178_dfe5964ffc12404ba2f8ac48ec9879a7.pdf